The forgotten : 30 Millions of refugees by 2050
The Bengal delta is certainly one of the regions of the world most affected by the consequences of global warming.
The melting of the Himalayan ice is causing an increase in floods and avalanches in the whole region of West Bengal.
Many dams built since India's independence (1947) are all upstream of the Delta and significantly reduce the supply of fresh water to the rivers.
The rise in sea level and the increase in natural disasters are causing worrying soil erosion. The sea is invading the agricultural territory too quickly, increasing the salinization of the land. Soils are degrading, several islands have already been submerged.
In addition, the dams retaining alluvial deposits, the agricultural soils are impoverished, pushing farmers to seek new land to cultivate. It is estimated that the area available for cultivation will be reduced by more than 30% by 2050.
The Sundarbans region, a UNESCO World Heritage Site since 1987, is home to the largest mangrove forest in the world.
It is a natural barrier of 10 000 km2 that acts against tides, storms and cyclones. The forest abounds in wood, honey and fish. It is also the habitat of the main tiger population.
The coal industry employs over 13 million people. Despite the extreme pollution caused by the exploitation of this fossil energy, India continues to open thermal power plants. A new project will soon be built on the edge of the Sundarbans (Bangladesh side), which could further endanger this unique ecosystem.
The whole ecosystem is disturbed, weakened, and climate refugees are estimated at 30 million (India and Bangladesh together) by 2050.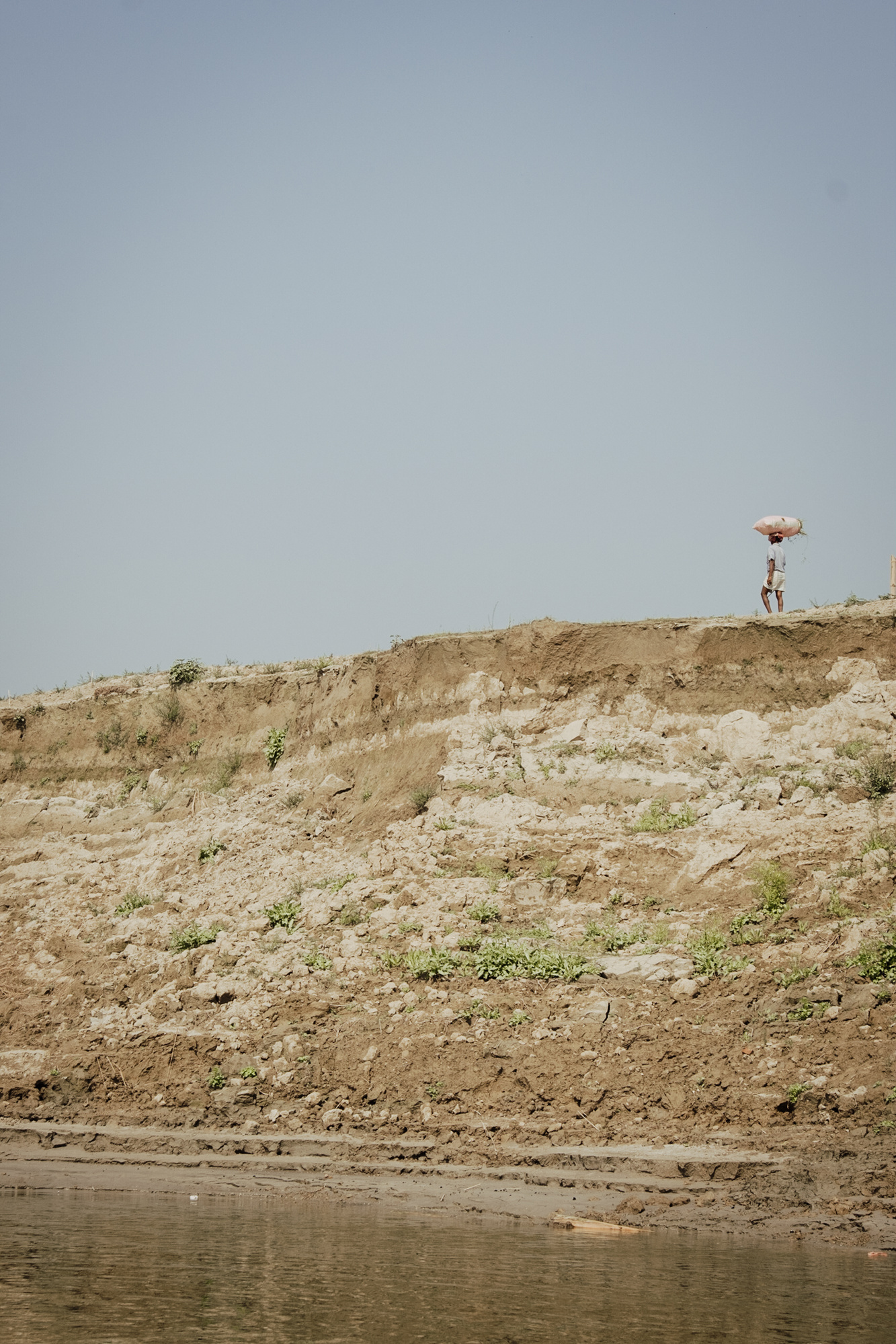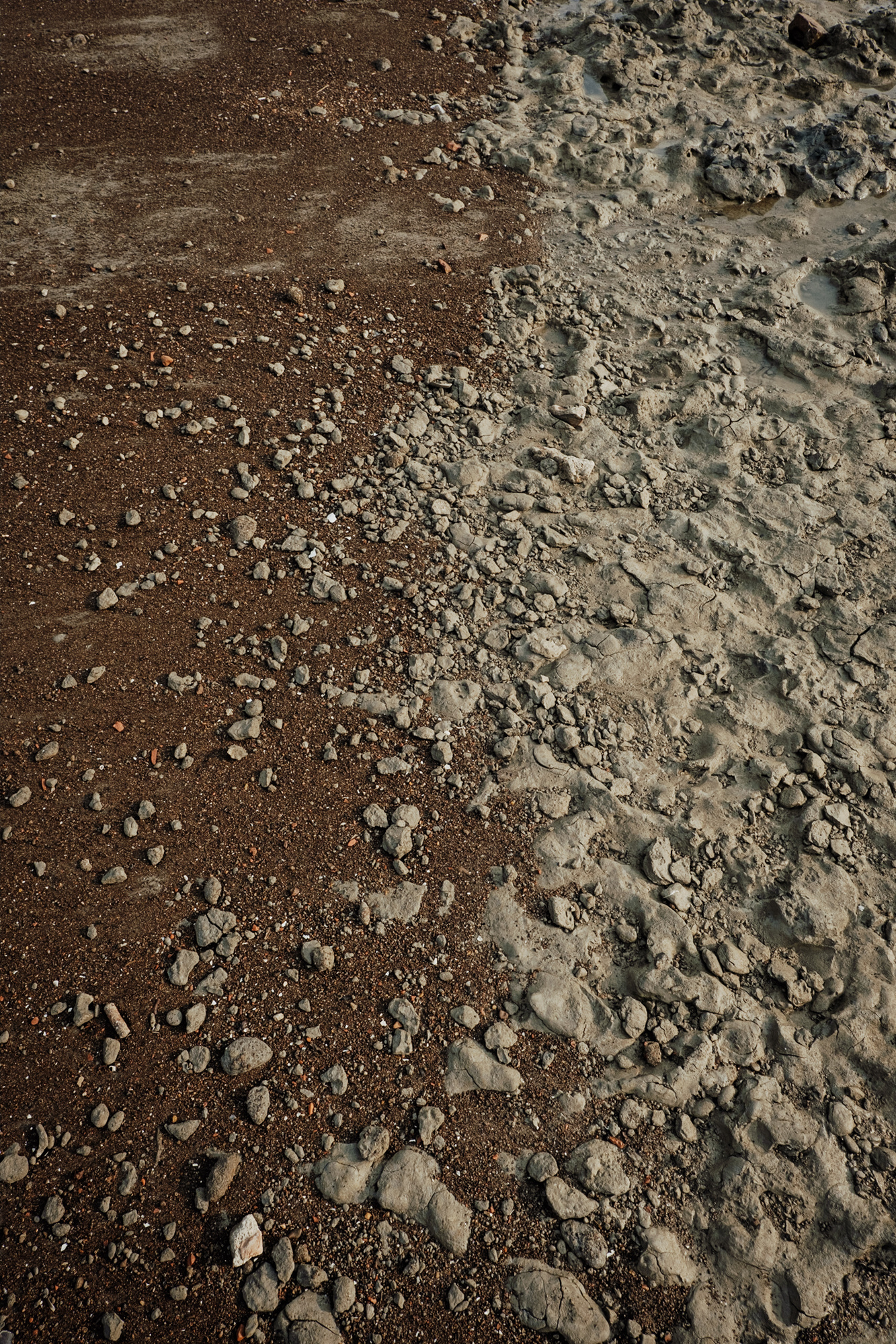 Le delta du Bengale est très certainement une des régions du monde la plus touchée par les conséquences du réchauffement climatique.

La fonte des glaces de l'Himalaya cause une augmentation des inondations et provoque des avalanches dans toute la région du Bengale Occidental.

De nombreux barrages construits depuis l'indépendance de l'Inde (1947) sont tous en amont du Delta et réduisent considérablement l'alimentation des fleuves en eau douce.

L'élévation du niveau de la mer et l'augmentation de catastrophes naturelles provoquent une inquiétante érosion des sols. La mer envahit trop vite le territoire agricole, augmente la salinisation des terres. Les sols se dégradent, plusieurs îles ont déjà été submergées.
De plus, les barrages retenant les alluvions, les sols agricoles s'appauvrissent poussant les agriculteurs à chercher de nouvelles terres à cultiver. On estime la réduction de l'espace à cultiver de plus de 30 % d'ici 2050.

La région des Sundarbans, classée patrimoine mondial de l'UNESCO depuis 1987 abrite la plus grande forêt de mangrove au monde.
C'est une barrière naturelle de 10 000 m2 qui agit contre les marées, les tempêtes et les cyclones. La forêt abonde en bois, miel et poissons. C'est aussi l'habitat de la principale population de tigres.

L'industrie du charbon emploie plus de 13 millions de personnes. Malgré la pollution extrême, causée par l'exploitation de cette énergie fossile, l'Inde continue d'ouvrir des centrales thermiques. Un nouveau projet va bientôt voir le jour en lisière des Sundarbans (côté Bangladesh), ce qui pourrait mettre davantage en péril cet écosystème unique.

Tout l'écosystème est perturbé, fragilisé, et les réfugiés climatiques sont estimés à 30 millions (Inde et Bangladesh confondus) d'ici 2050.